The two masterminds behind Launch Your Daydream, Britt Hyatt + Kelsey Christine, have an origin story that could only have happened within the last decade or so. Because these two designers met online! It wasn't long before they were bonding over their love of the two Bs in their lives…Backstreet Boys and the slightly less glamorous, branding. Together they built Launch Your Daydream to help fellow female entrepreneurs find success by focusing on the visual side of their business. It wasn't long before they had a budding client roster and thriving Facebook group. Here they share a little behind the scenes of their own small business.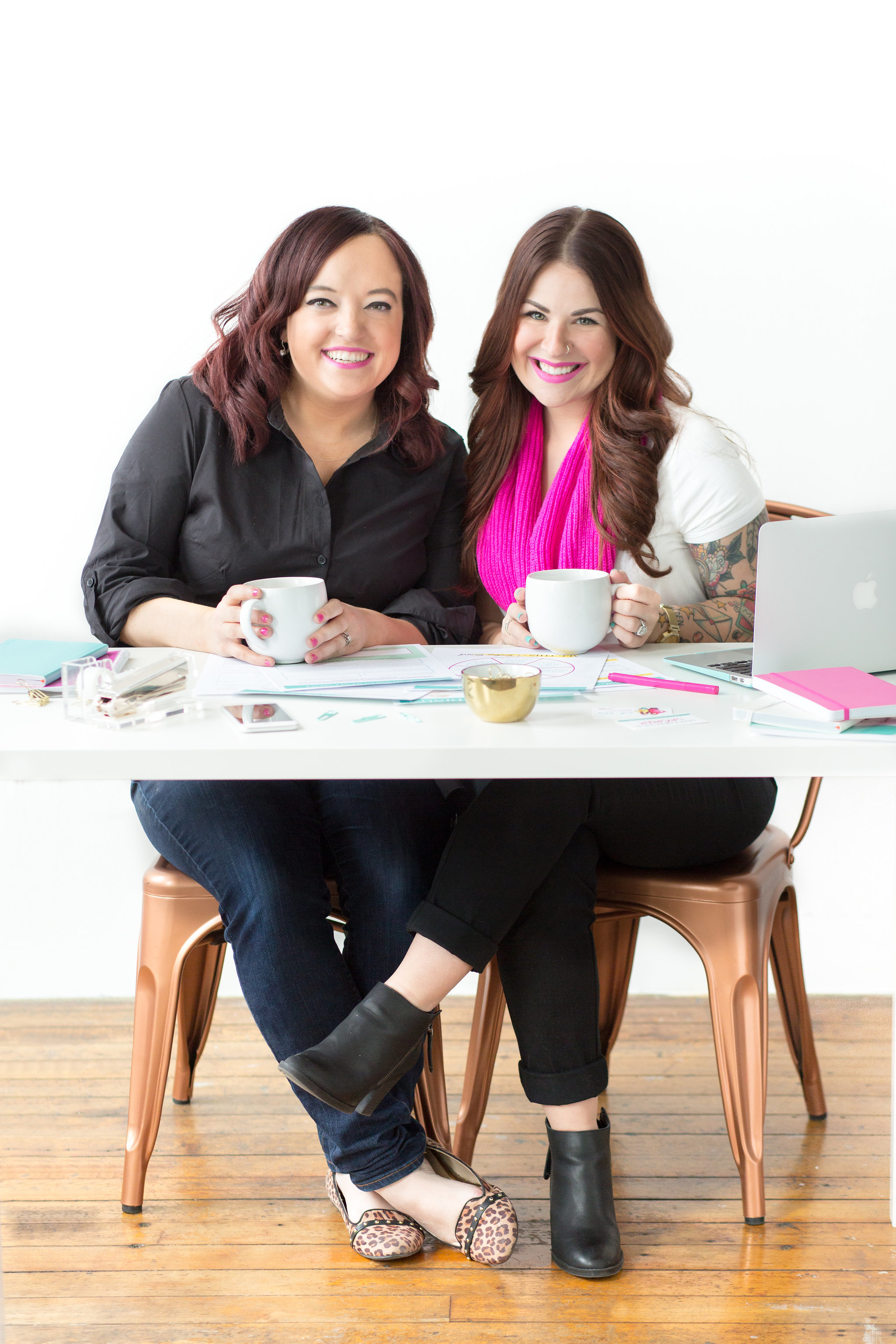 Location?
Kelsey is in Williamsburg, VA and Britt is in Cleveland, OH! Our clients are all over the place! 😉
Specialty?
Brand + Showit Website Design for Photographers! We love getting to work 1-on-1 with photographers to learn about them and their photography business. It's AMAZING to see how each photography business is set up in its own unique way — and works really well for that photographer!

Years in Business?
Launch Your Daydream has been in business almost two years! We each had our own design businesses for a few years before LYD was created. 🙂
Are there any creatives that have influenced your thinking and career path?
Kelsey's Creative Inspiration…
Tayler Cusick-Hollman (TAYLRD Designs) influenced my career path immensely because I probably wouldn't even be an entrepreneur without her. We met in San Diego, when we both ended up working for the same tech startup company. We became quick friends, bonding over our shared creativity, drive, and lack of fulfillment at our job. Tayler ended up leaving and starting her own business, offering freelance consulting services for a few different creatives in the area. I kept in touch with her, and she knew I still wasn't feeling fulfilled at my job. She encouraged me to come to a networking event for creatives that she was helping organize at a boutique owned by one of her clients. That event changed everything for me. It was that night that I realized I could create my own path. Up until then, I never even considered entrepreneurship as an option for me. I met so many inspiring people that night, mostly young, creative women (like me!) who had started their own businesses and were doing what they love. They told me that it was totally possible for me to do the same thing, and that's all I needed to hear.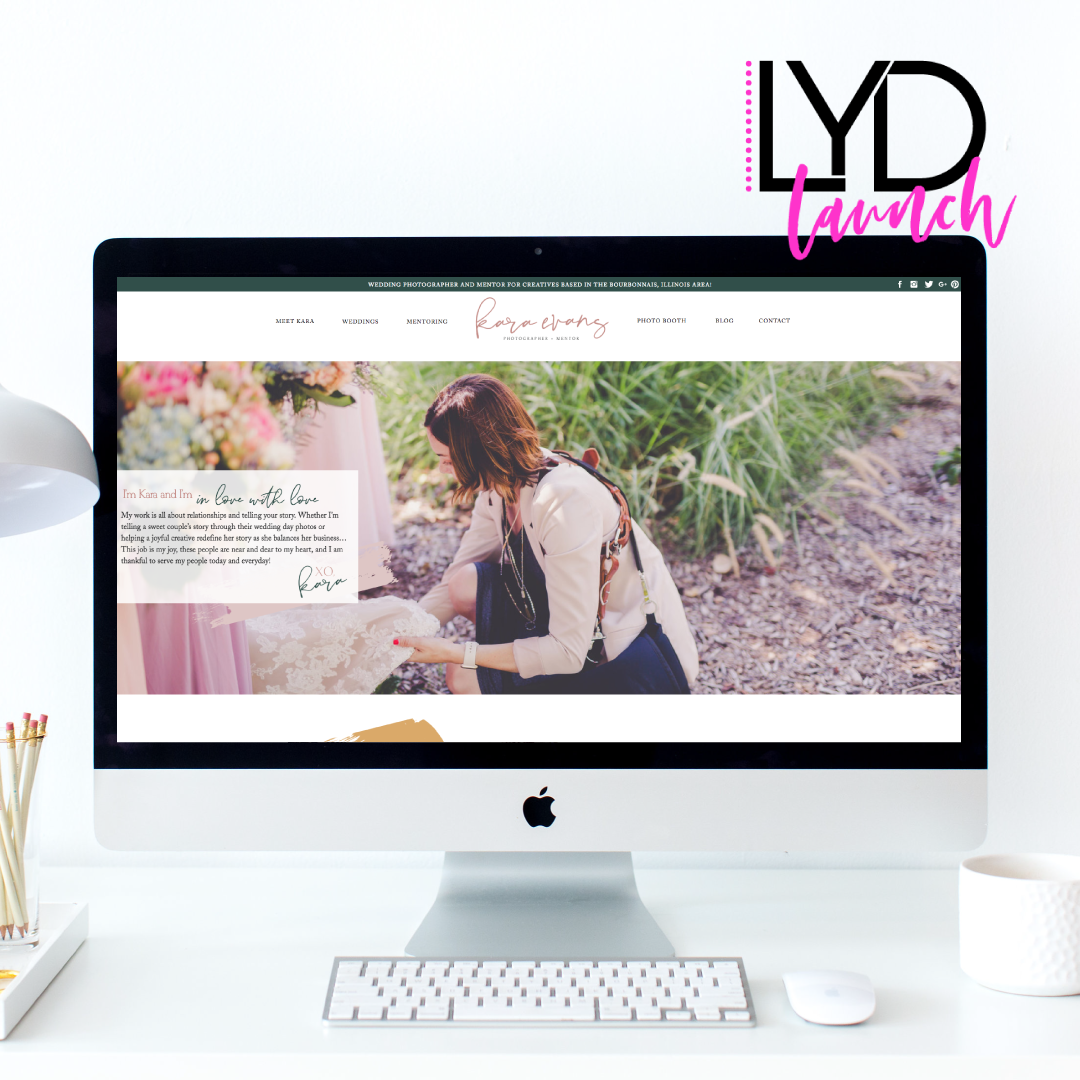 Britt's Creative Inspiration…
Jes Smith of JesSmith Designs. Jes became one of my first (if not THE first) friend I made in the creative world. I've known her the longest and we STILL haven't met in person yet (that will change in June!). I've always gone to Jes for business questions, life questions, direction ideas for LYD, and she's been a really, really amazing sounding board for me. She makes me laugh, gives me advice in business/life, and I feel like her family is my own! She has inspired me and has been a huge influence on my way of thinking outside the box… and being okay with it! 😉
Was this your original career path or has the road to creative entrepreneurship been a winding one?
Kelsey majored in Marketing in college and was set on her path of helping Fortune 500 companies with their branding + marketing. However, after a few years of doing this, she felt like something was missing. When she was finally introduced to a group of creative, small business owners in San Diego, she knew what it was — the genuine care and passion from a business owner! When she found this group of creatives, she saw just how much love, hard work, and passion went into their business and she knew "these" were her people. 🙂 Shortly after discovering these incredible creatives, she went full-time as a creative!
Britt majored in Web Content Development + Communications in college — knowing that she wanted to do website design in some way, shape, or form. After working as a Business Systems Consultant at a Fortune 500 company, then as a Project Manager in a small software company, she met (and worked with!) Kelsey and decided to finally "officially" start her website design business. After about six months, Britt was able to take her business full-time!
After about 1.5 years of managing our own businesses, we went into business together — before ever meeting one another in person!

Any advice for someone struggling to juggle everything?
Give yourself some grace! Take a step back and look at the big picture. What would you LOVE your business to look like? If you're not sure, because it's too early to tell, meet with other creatives in-person. Find those people who can light that spark within you and KEEP meeting with them and others! When you find that dream client and/or collaborator, or even just supporter, it makes those hard days just a bit easier!
What do you do when you feel stuck or just want to watch a whole bunch of Netflix?
We watch Netflix and work at the same time! Problem solved! 😉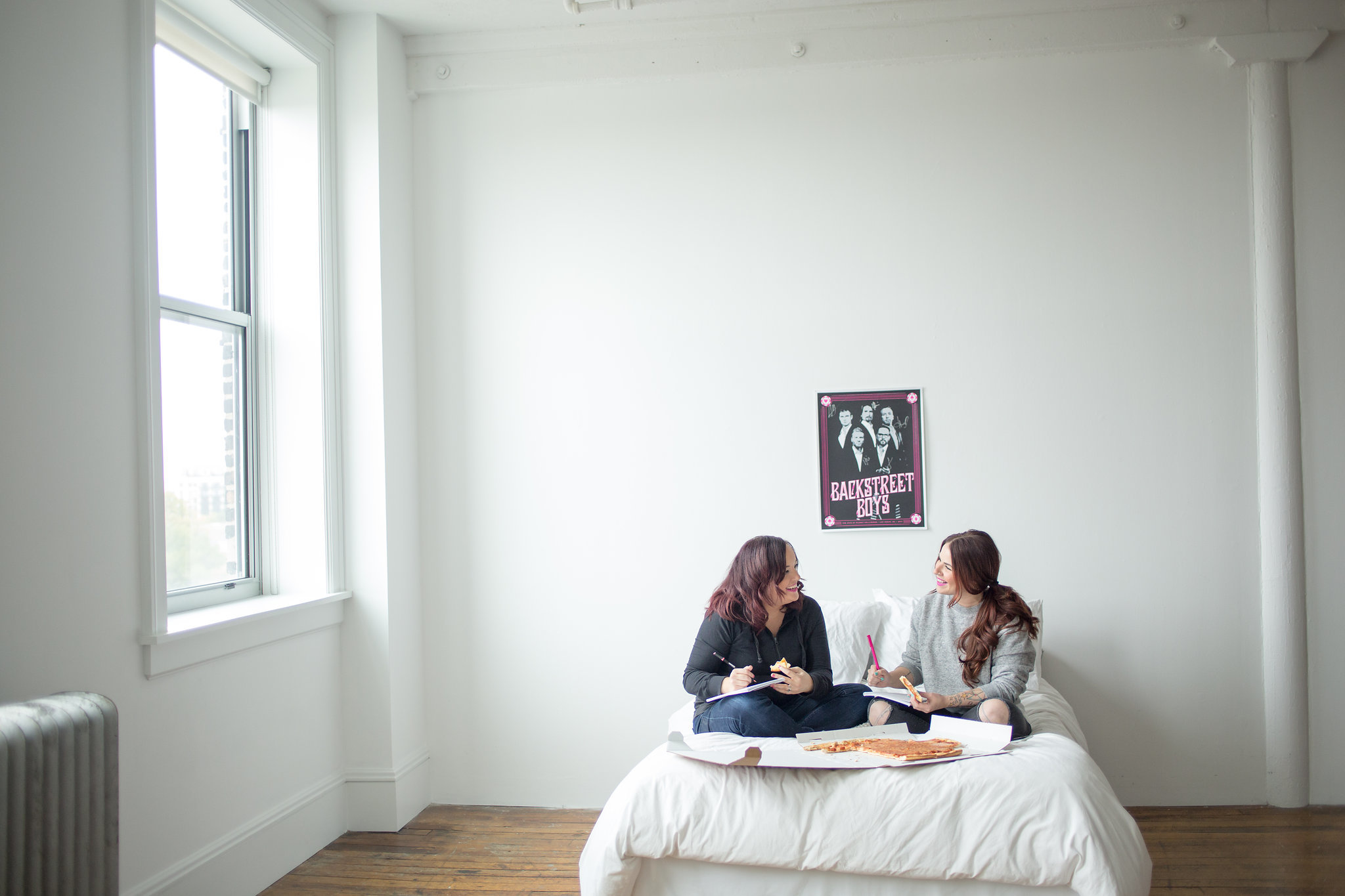 But, seriously. We find little ways to treat ourselves along the way, so some of the "not-so-fun" parts of owning a business don't feel quite as tough.
For example, if we're not feeling creative that specific day, we either take a step back from that specific project, or we call each other to talk it through! Sometimes moving on to another task, getting ideas from one another, or just getting some fresh air really does the trick!
When creating a business, most people focus on ___A___,when it's more helpful to focus on ___B___
How did you find out about Showit?
We heard about Showit from the amazing Katelyn James! Our clients LOOOOVE her and when we saw her website move over to Showit, our jaws dropped.
Has it changed anything about how your business runs?
Showit has been a GAME-FREAKING-CHANGER in our business (that's putting it lightly!) We're now able to create a new brand for our clients and use those visuals in ways we never could've imagined. The online community and the support team at Showit have been simply amazing. So supportive, answering all of our questions.

Kelsey and Britt are always working on something! You will want to follow along with all that they are doing. And here are great tips and tricks from their design perspective. You can catch them on Instagram, Facebook, Pinterest, and of course, their fabulous custom Showit site at LaunchYourDaydream.com
P.S. The ladies sent over this adorable video of the first meet-up!